Camp Gan Yisroel West is located on the 92-acre gorgeous campground on Manzanita Lake, North Fork, California at the Siderman Family Camp and Conference Center.
Siderman Family Camp and Conference Center is close to Bass Lake, Yosemite National Park, Mammoth Falls, and the majestic Sierra Nevada. The Conference Center adjoins the pristine Manzanita Lake. Our campers can sit by the lake and view the swans, ducks and Canadian geese. They go swimming and boating in the beautiful Manzanita Lake, and are inspired by the fresh pine trees, clean air and beautiful views, while spotting Trout, Bluegill and Bass.
Campers at Gan Yisroel can enjoy kayaking, horseback riding, and even archery. They can hike through 92 acres of forest filled with Pine, Oak and Manzanita trees. They can kick back and relax in one of the rustic cabins, and enjoy the beautiful star filled nights. We are the place kids love to be in the summer.
Our dining room and deck overlook the forest terrain. Clean and modern bathrooms are available just a short walk away from our cabins. The campers at Siderman Family Camp and Conference Center relish the clean air and quiet that only our location can offer.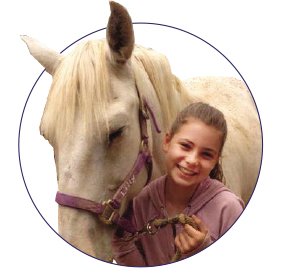 ENJOY THE BEAUTY OF OUR CAMPUS